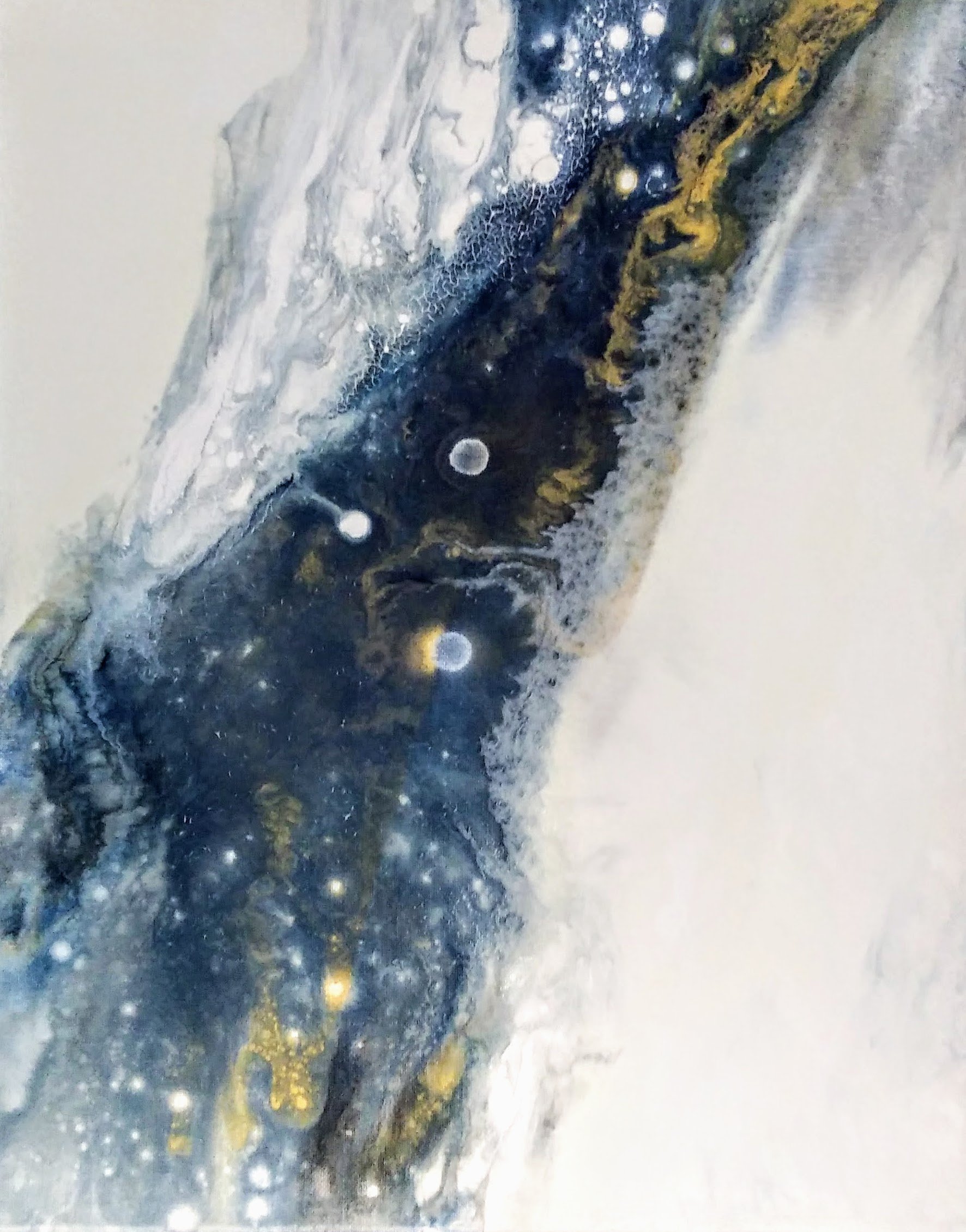 Dot Goodwin is an Artist specializing in commissioned, one-of-a-kind art and original paintings and castings from her studio and gallery, The Artist's Attic, located in Camden, South Carolina. You can find Dot's Art hanging in Galleries throughout the Midlands and around the world.
Dot cites her hands as her favorite tool, savoring the sensation of carving surfaces, or carefully building multi-level images for casting. Her strong sense of symmetry and attention to detail are features that stand out in her work, lending themselves to the creation of iconic images and traditional symbols of institutions and South Carolina in her commercial pieces. She often incorporates Native American imagery in her personal pieces, feeling a deep connection to the people and their spiritual practices. Images of horse and wings are recurring icons throughout her work.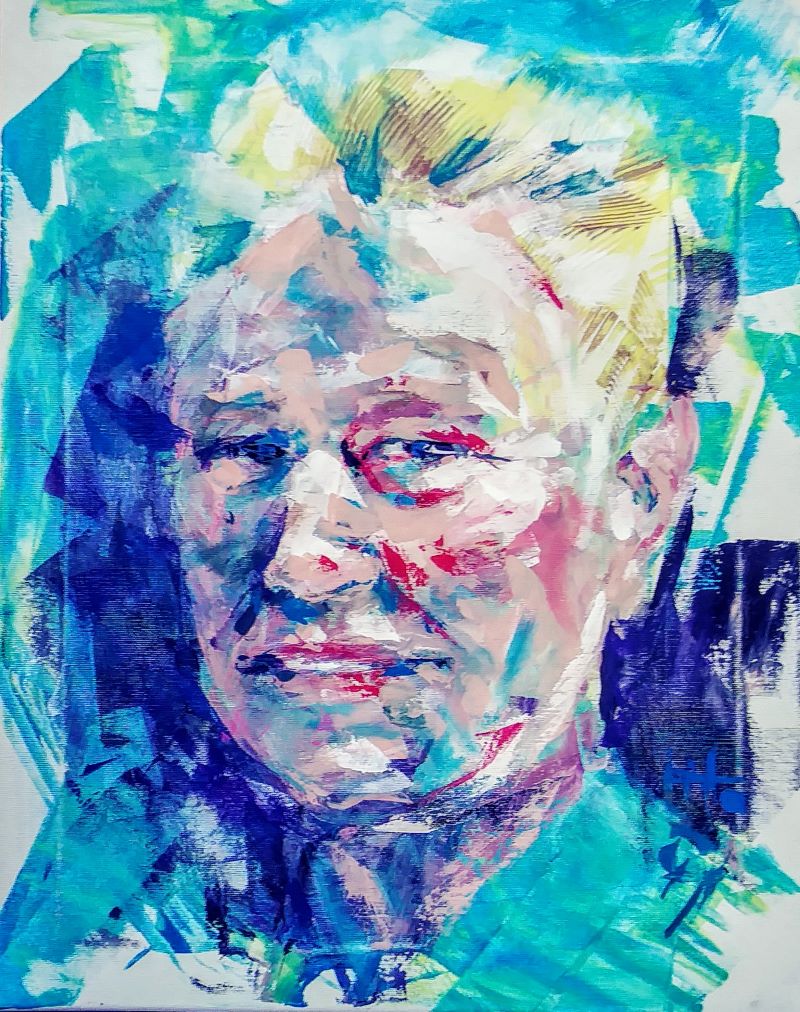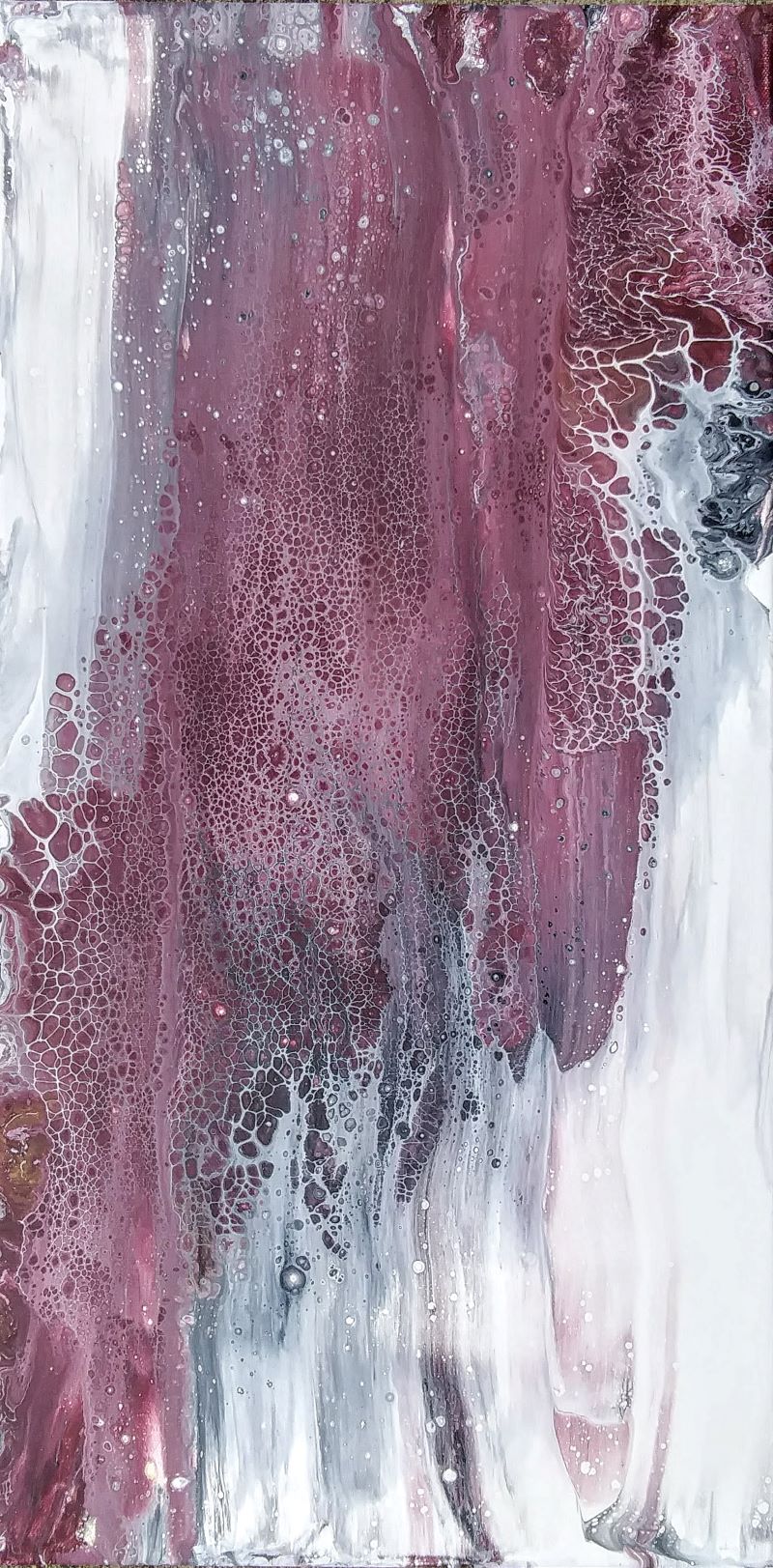 I experienced a workshop in flow painting at the Sumter Art Guild meeting in 2017. I fell in love with it. The pouring of liquid acrylic paint causes you to be very quick and manipulative in the process. Paintings are on gallery wrap canvases.
A mold is produced from a sculpture that I have created. The images are poured in resin, sanded, and cleaned.  The Finish is a technique that I developed from the knowledge I learned about certain paints and finishes over the years.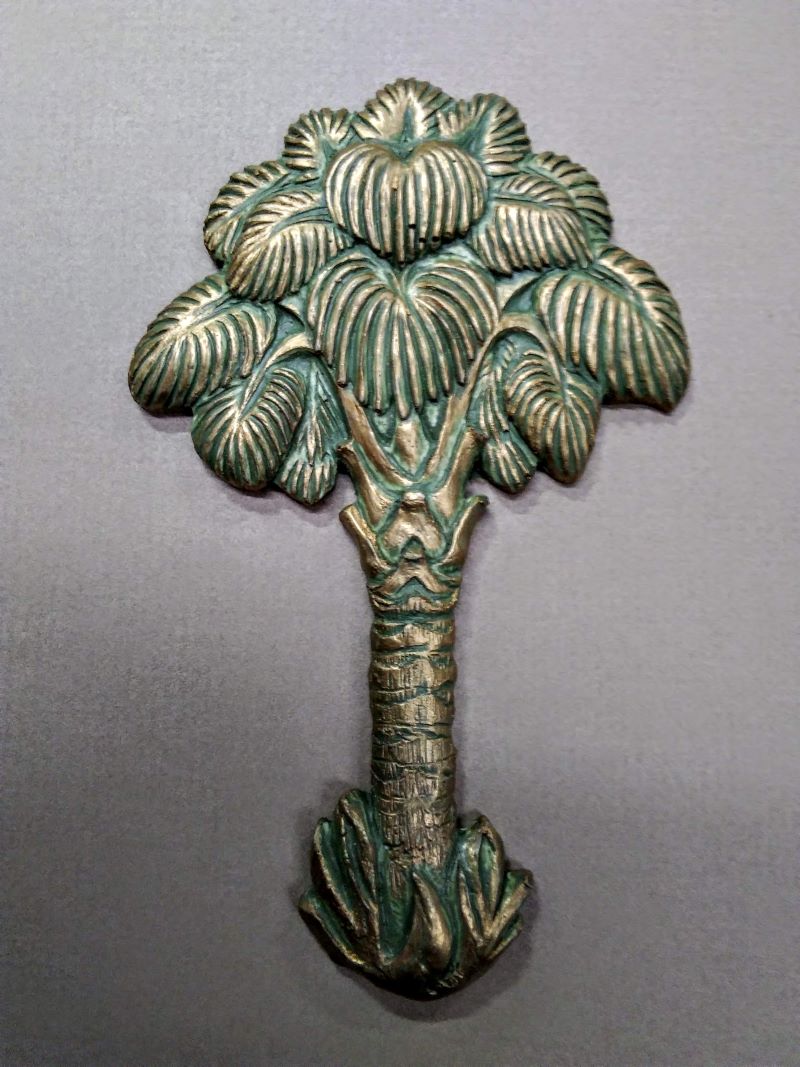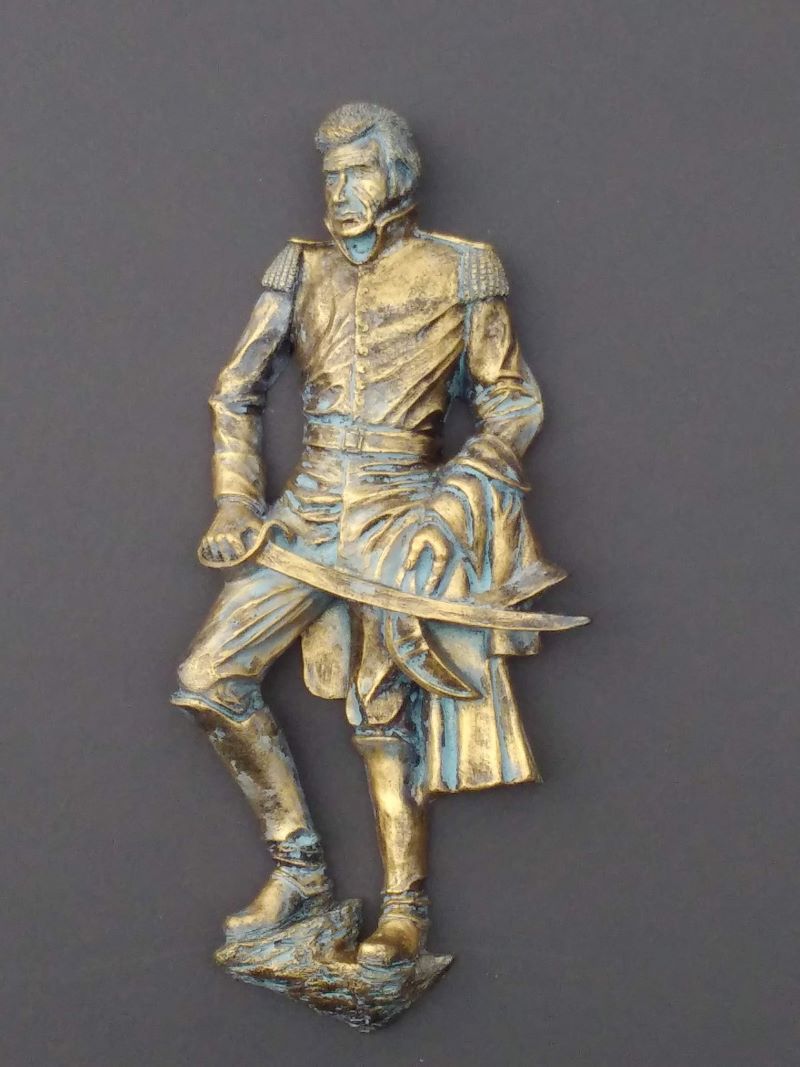 I receive commissions from people that have heard about my abilities in doing awards and special gifts. They are accomplished in different methods according to the desires of the customer and can range from embossing, casting, creative matting, or a combination of different things.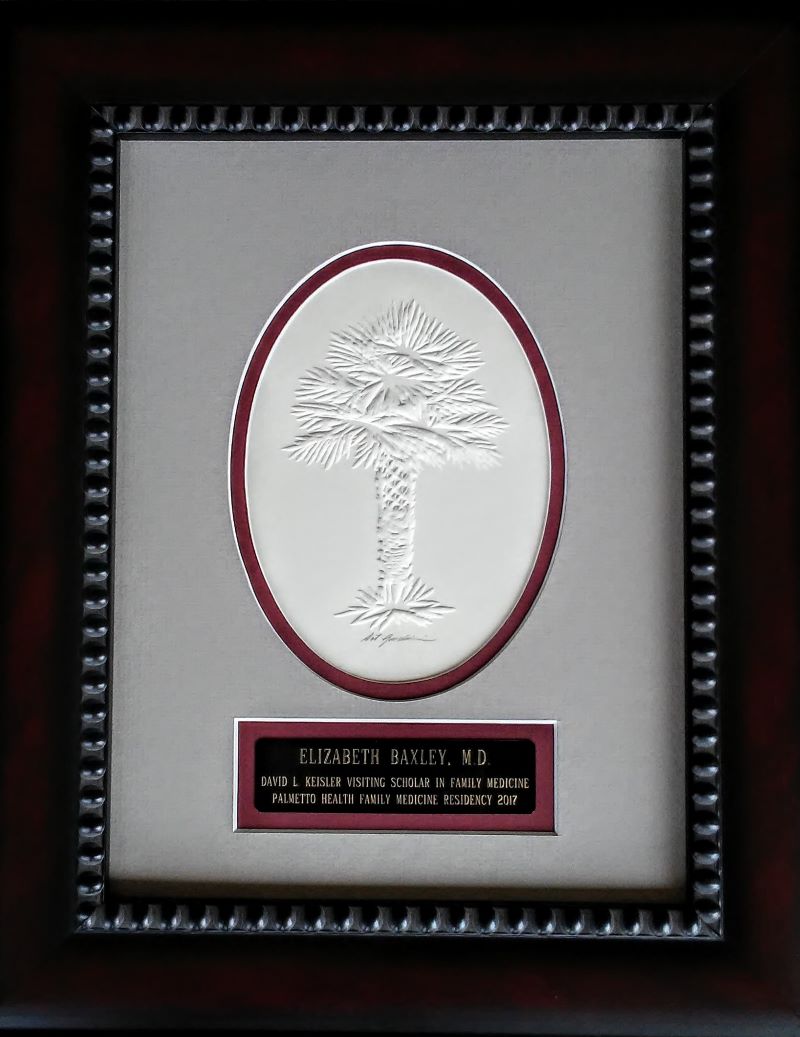 Designs are created to cause a positive and negative space to be carved into a die. The die (plate) is run through a press using 100% 4-ply, acid-free, cotton paper which causes a pressed and raised effect in the paper and is called embossing.
Having participated in Carolina Craftsman for several years, I have framed many diplomas. I thought it'd be a great idea to add embossed symbols into the matting of them.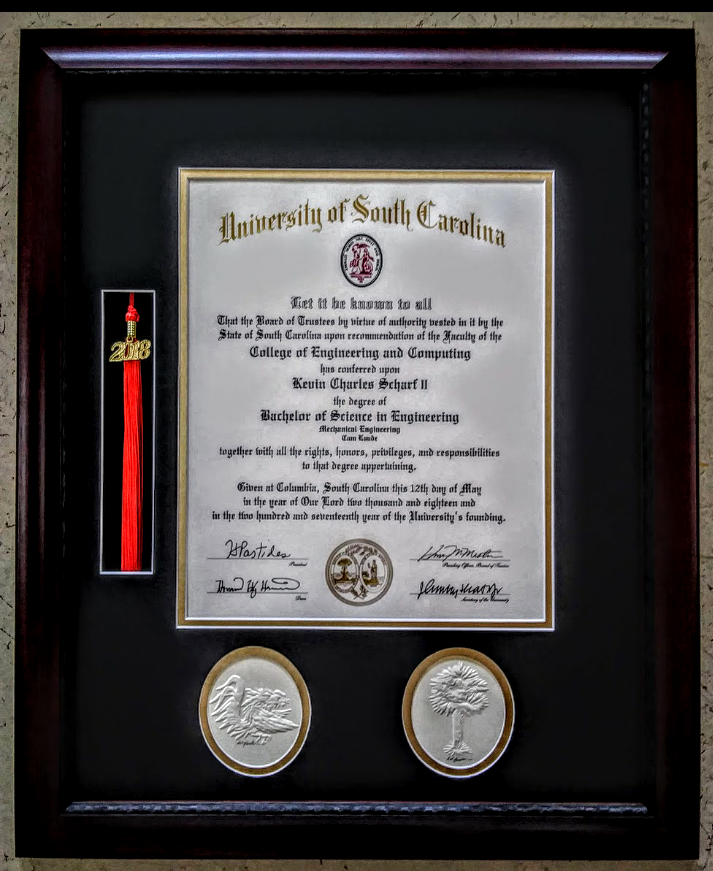 I live with an attitude of gratitude. I am a living example of love's presence here. To learn to be present with love and to practice it can transform your life. It has transformed mine. We're not perfect; we stumble, we fall, we get back up again. You never know who is going to cross your path, what they are seeking and not finding. Love has no conditions, you're the one you've been waiting for.
— Dot Goodwin
Location
930 Broad Street
Camden, SC 29020
Contact Dot
(803) 432-9955
DotGoodwin@Yahoo.com
Hours
W - F : 10am–4pm
Sat : 10am–1pm